1965 
Smith is born
In 1965 Dr. Bob Smith, orthodontist and original ski bum, develops the first sealed thermal lens and breathable vent foam. He hand builds goggles in his garage and sells them out of his van on weekend ski trips in Utah and Colorado.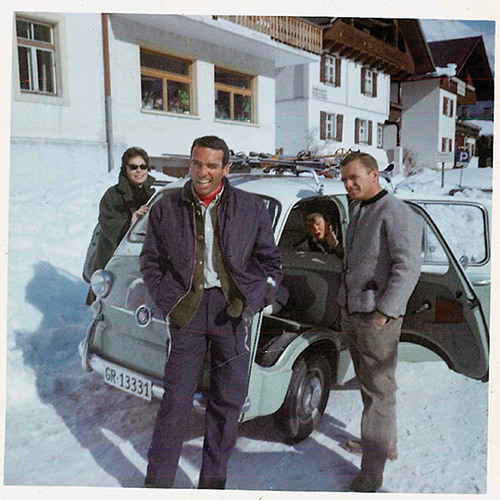 1969

The First Goggle
With a refined design and manufacturing plan, Smith takes his innovation and starts producing his Smith Original ski goggle in 1969 in Rifle, Colorado with a contract manufacturer.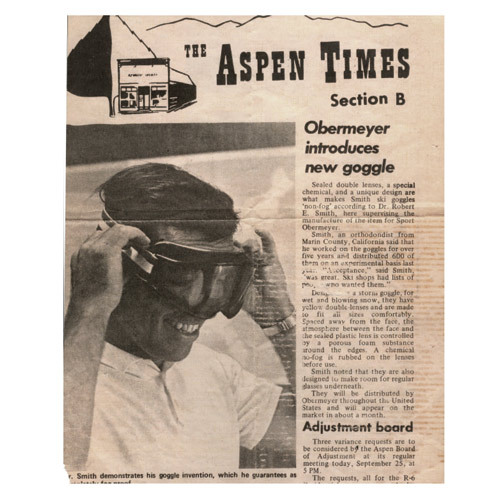 1971

 

Idahome
In 1971 goggle production is moved to Ketchum, Idaho.
1979

 

Going Turbo
In 1979 Smith introduces the Turbo Fan constant air management system. This micro fan positioned on the brow of the goggle results in the first goggle with an active ventilation system.
Smith also introduces the Sunhawk, marketing Smith Optics' entry into the sunglass market.
1984

 

Classic Roll Off
In 1984 Smith patents the Roll Off film advance system for moto goggles giving riders mud and dust-free vision on demand.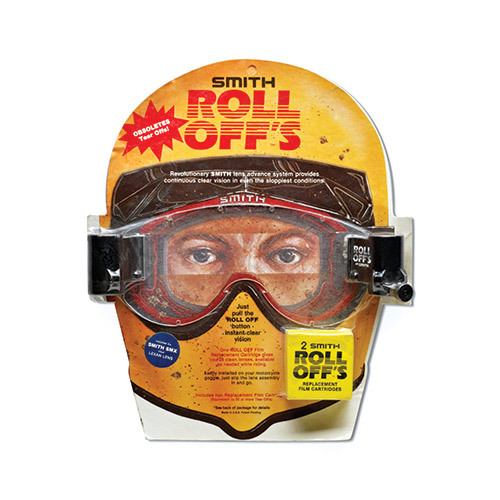 1989

 

Officially Official
In 1989 Smith is Incorporated as Smith Sport Optics, Inc. dba Smith Optics
1995

 

A Field of View
In 1995 Smith introduces the V3 goggle, attaining never-before-seen field of view. Partnering with world-renowned design lab IDEO, Smith introduces the world of industrial design to goggles. Smith also introduces the Slider 01. Slider sunglass technology revolutionizes the sport sunglass market.
1998 

The Warp
In 1998 Smith introduced the Warp goggle. Through the invention of what is now commonly referred to as "outriggers", the Warp seals the modern rider's face for the first time.
2000

 

New HQ
In 2000 Smith moves headquarters from Lewis St. in Ketchum, Idaho, and builds its new world headquarters a few blocks away at 280 Northwood Way.
2006

 

SMITH MFG
In 2006 Smith builds its own factory in Clearfield, Utah. Smith MFG is born.
2006

 

Snow Helmets
In 2006 Smith enters the snow helmet market. Building on experience in fog-free goggle technology, Smith takes goggle-helmet integration to a new level introducing AirEvac and AirEvac2. These two active ventilation systems use channels and vents integrated into the helmet design to enhance active and passive ventilation of the goggle.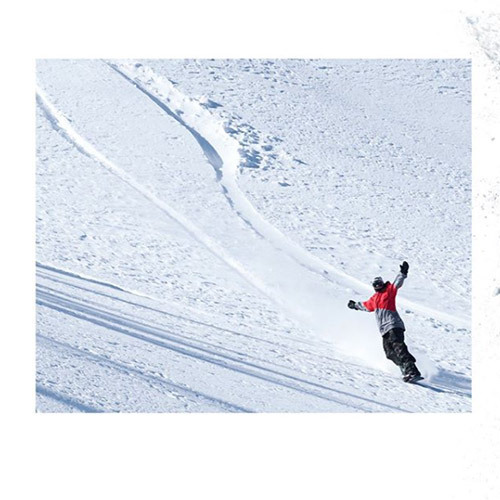 2007 

I/O Goggle
In 2007, after years of development, Smith introduces to the market the I/O goggle, the industry's first snow goggle with intuitively interchangeable lenses.
2009

 

EVOLVE
Innovation is sometimes unseen. No better example than the creation of Smith's Evolve program. Launched in 2009 as the world's largest eco-friendly sunglass collection, the "protect what we love" ethos of using biobased or recycled materials in all product categories was a major milestone.
2013

 ChromaPop™
In 2013 Smith launches ChromaPop™ lenses that enable you to see the outside world with an unparalleled level of vibrancy. ChromaPop optimizes color and increases clarity.



2013

 

The Forefront
We said we'd never get into the bike helmet market unless we could move the needle. Aerocore changed the game.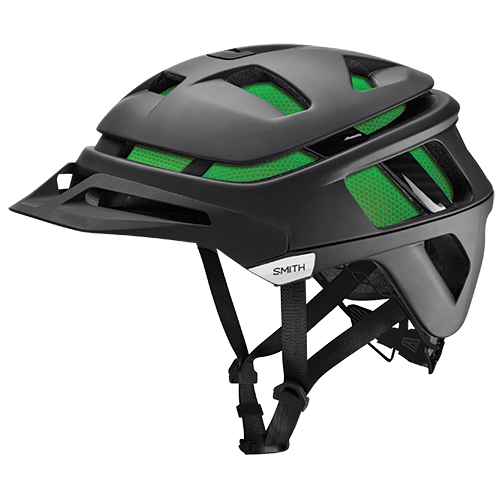 2015

 

50 Years
In 2015 Smith celebrates 50 years of innovation and authenticity while looking toward the next 50 years of progress and thrilling experiences.



2016 

ChromaPop™ Snow
In 2016 Smith launches ChromaPop™ snow lenses that enhance clarity and natural color to let you effortlessly see more detail. More detail gives you the advantage needed to perform confidently and have more fun.
2017

 

The Code
The new Code helmet combines a minimalist aesthetic with Aerocore construction featuring Koroyd for the new front edge of skate style protection.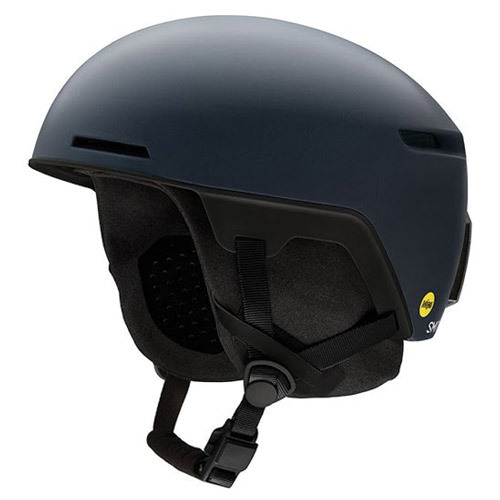 ---
2017

 

The Quantum
Using Aerocore construction featuring Koroyd and Smith's innovative Exoskeleton design to provide increased protection in key side-impact zones the Quantum delivers maximum protection with the best fit and protection out there.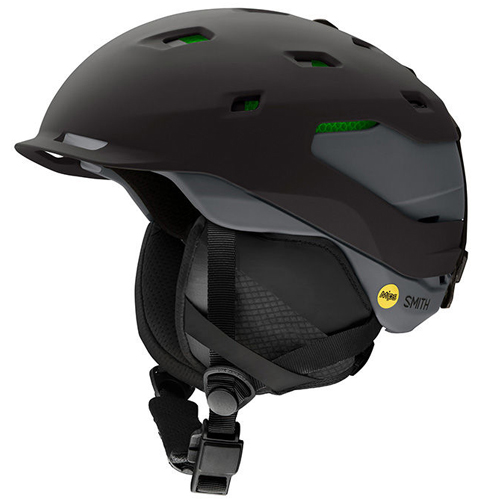 2018

 

The I/O MAG™
This year we introduced the culmination of 53 years of goggle innovation by combining the world's best lens technology and building off of the thinking that led us to the original I/O.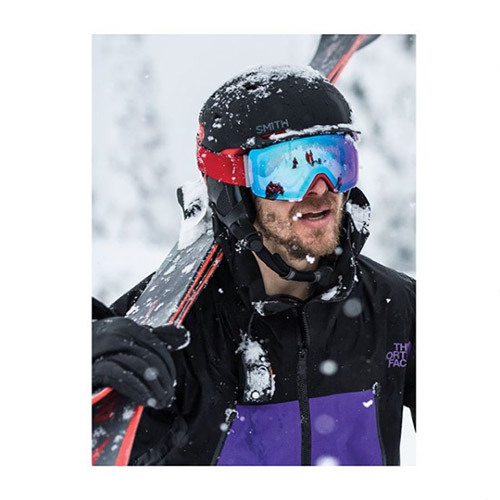 2019

 

The I/O MAG™ Family
This year we introduced the culmination of 53 years of goggle innovation by combining the world's best lens technology and building off of the thinking that led us to the original I/O.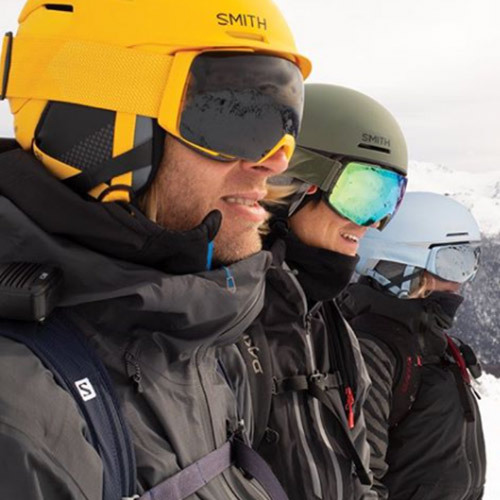 2020

 

Introducing 4D MAG™
We set out on a journey to pioneer a new perspective. BirdsEye Vision featuring ChromoPop lens technology increases your field of view by 25%.